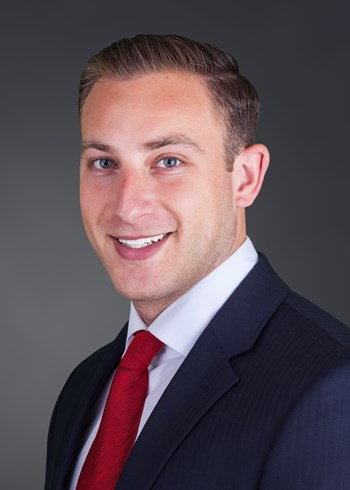 Jared Licht
Senior Associate
NAI Mertz
210 E. Street Road, Suite 3B
Feasterville-Trevose, Pennsylvania 19053
United States
T +1 215 396 2900
M +1 215 847 3730
jared.licht@naimertz.com
Background & Experience
Jared is a graduate of The Pennsylvania State University and has earned a Bachelor of Science degree in Hospitality Management with a minor in Business. Jared graduated in May of 2016 and went on to become a food and beverage manager with responsibility for three restaurants and over forty employees. In May of 2017 he made the move into commercial real estate when he joined NAI Mertz as a Sales Associate.
Jared is exceptionally ambitious and is already meaningfully contributing to business transactions. He has been dually focused on corporate projects as well as working in support of seasoned industry veterans who are educating him on sector specifics as he assists with marketing, broker opinion of values, deal room creation, budget management, financial analysis, vendor coordination, research and presentation preparation.
Jared's drive to acquire knowledge while contributing to the success of his peers and those he supports is admirable. He is enthusiastic, bright, willing and driven. NAI Mertz is pleased to have him on the team and looks forward to the accomplishments that will expectedly dot the next year of his career.
Education
Bachelor's Degree in Hospitality Management from Pennsylvania State University
Professional Associations & Designations
Licensed Real Estate Salesperson, Pennsylvania & New Jersey
Training, Certification & Leadership:
Coordinator, Project Hope (Helping our People Everywhere)
Logistics Chair, Autism Speaks
ServSafe Certification, Certified TIPS Instructor
Member, Beta Sigma Beta Fraternity