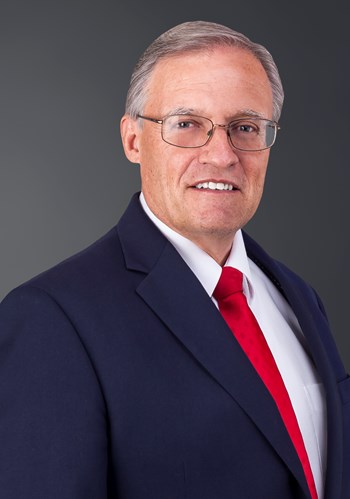 Specialties
Industrial, Land
Scope of Service Experience
David Weaver is a seasoned broker who spent years on the other side of the desk as an executive in a large corporation. As such Dave is well versed in anticipating the needs of the client. He has completed transactions in multiple states and has aided corporations in their relocation, expansion, contraction, acquisition and disposition requirements. In total he has handled over two million square feet of asset related transactions. Stylistically he is honest, direct, determined, and solution oriented. Dave has effectively transitioned his human resource and executive management skills to the benefit of each transaction and to the working relationships he has with clients.
Background & Experience
Prior to joining NAI Mertz in 2005 David served as the Chief Operating Officer and Executive Vice President for a large, privately held manufacturing company with locations in Pennsylvania, New Jersey, West Virginia, Georgia and the Dominican Republic. Dave oversaw the management of over one million square feet of commercial property holdings. He was responsible for both domestic and offshore operations and had oversight responsibilities for the company's shipping operations. Prior to ascending to COO Dave was the Vice President of Human Resources for the same company and was responsible for all aspects of HR for over 1,800 employees in 13 manufacturing facilities.
Dave's manufacturing background enabled him to perfect his skills in operations, negotiations, working with local government, chambers and economic development officials. He was responsible for leasing space as well as handling all dispositions in each market served. As a result of this experience it was an easy transition to the other side of the desk as a broker in service to executives in other companies.
Dave is a valued member of the NAI Mertz team where he proudly champions a commitment to professional and loyal client services. The firm is deeply rooted in New Jersey and Pennsylvania as evidence by their 35 years in business. Dave has been a valued member of the NAI Mertz team for nearly 13 years.
Education
Bachelor of Science in Economics, Wilkes University
Vintage Real Estate Academy
Professional Associations & Designations
Licensed Real Estate Salesperson, Pennsylvania
Member, NAI Global Industrial Council
Member, Greater Hazleton Chamber of Commerce
Member, The Scranton Plan
Member, Northeast PA Manufacturers & Employers Association
Member, Penn's Northeast
Member, Society of Industrial and Office Brokers (SIOR)
Transaction History
Recent Transactions (in partnership with Stephen Cole):
200,000 SF LEASED - Green Mountain Rd, Hazleton, PA
155,000 SF LEASED - Great Valley Blvd, Wilkes-Barre, PA
150,000 SF LEASED (Tenant Expansion) - Passan Drive, Wilkes-Barre, PA
121,600 SF SOLD - Oak Street, Pittston, PA
115,000 SF SOLD - Maplewood Drive, Hazleton, PA
100,000 SF LEASED (Tenant Expansion) - Passan Drive, Wilkes-Barre, PA
88,000 SF LEASED - Oak Ridge Road, Hazleton, PA
70,000 SF SOLD - Scott Street, Wilkes-Barre, PA
55,000 SF LEASED - Alberigi Drive, Jessup, PA
52,000 SF LEASED - Green Mountain Road, Hazleton, PA
50,000 SF LEASED - Stewart Road, Wilkes-Barre, PA
Strategic Clients
Valley Distributing
Golden Technologies
Calex Logistics
Romark Logistics
WDS – Distribution Services
DLP Logistics