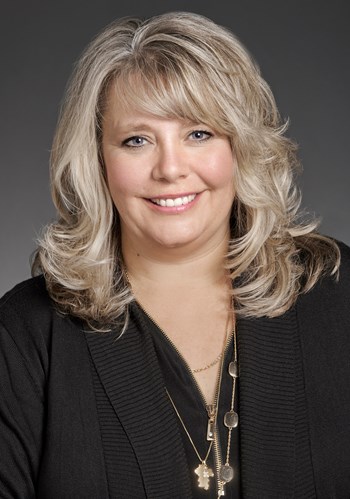 Bobbi Jean Formosa
Executive Managing Director & COO / NAI Business Director
NAI Mertz
21 Roland Avenue
Mount Laurel, New Jersey 08054
United States
T 856 234 9600
M 856-600-1686
bobbijean.formosa@naimertz.com
Scope of Experience
Bobbi Jean Formosa joined NAI Mertz with over twenty (20) years of commercial real estate experience. Formosa began in the office and property management sectors before joining NAI Global where she assumed a corporate role and ultimately became responsible for operations. Formosa joined NAI Mertz as EVP and Managing Director where she has direct responsibility for the development and execution of plans designed to enable NAI Mertz to realize its goals and for employees and brokers to realize theirs concurrently. In 2020 she was promoted to Chief Operating Officer.
Bobbi Jean works across all four of the NAI Mertz locations including Mount Laurel, NJ; Philadelphia, PA; Southeastern and Northeastern, PA. Formosa brings a fount of industry best practices to the local market and leverages relationships within NAI offices as well as industry groups to the benefit of NAI Mertz. Formosa provides operational oversight to all aspects of the firm.
Seasoned in corporate and family-based business, she brings a combination of proficiencies and expertise that transcend the norm. Steeped in change management, Formosa is dedicated to working with the Mertz family, brokers and staff to evolve the company to meet the changing needs of the industry and marketplace. A Six Sigma Green Belt by training, Formosa is introducing concepts to drive efficiency while supporting an increase to revenue producing initiatives and enhancements to client service.
Background & Experience
Bobbi Jean's professional background shaped her into a versatile, sleeves-up leader. Blending experience as a business owner, human resource director, loan underwriting manager, sales professional and having ascended through the ranks of a top five global brand where she was responsible for a cascaded strategic plan, administration, marketing, strategic relationships, sponsorships, recruiting, training, member/corporate services, industry events, and more.
As the former Executive Director to the NAI Members' Leadership Board; Principals & Directors group and NAI's Councils, Formosa joined NAI Mertz with existing and well-rooted relationships with Barry Mertz (past leadership board member); Fred Meyer (Corporate Services Council Chair & Six Sigma Black Belt); Becky Ting & Julie Kronfeld (Office Council); Jeff Licht (former Industrial Council Chair) Patrick Sweeney (Marketing Council); Eileen Fanning (NAI Coordinator) and Scott Mertz, multi-year top producer for NAI Global.
Education
Montclair State College
BA Resource Management
Professional Associations & Designations
• Licensed NJ Real Estate Salesperson
• Six Sigma Certification, Green Belt
• Member - NAI Global Womens Alliance
• Member - CREW Philadelphia
• Performance Management Certification