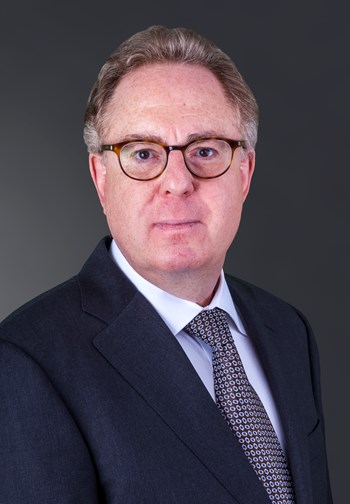 Specialties
Corporate Services, Industrial
Background & Experience
Howard Fertman is Vice President of National Accounts and focuses on direct outreach to key corporate real estate decision makers of major national and international firms, to assist with requirements both within the NAI Mertz trading region, as well as nationally and abroad, leveraging the resources of NAI Global. Howard has deep roots in the commercial real estate industry with over 20-years' experience handling corporate industrial special projects in tertiary and highly rural markets across the United States.
Prior to joining NAI Mertz in 2017, he was a member of Hart Corporation's National Account Division where his scope of work included corporate account management, new business development and project management of multi-state site searches and surplus disposition of larger manufacturing and distribution facilities, with over 15 million square feet in completed sales and leases. In addition to being a tertiary market industrial specialist, Howard has extensive experience marketing and re-positioning specialized industrial properties, including a track record of success selling turnkey manufacturing facilities complete with equipment. Howard also assists corporate clients with industrial property market valuations and advisory services, including real estate optimization advisory provided to ATK, in their capacity as operating contractor of the US Army's Radford Army Ammunition Plant.
Dennis Ruetten, Vice President of Operations for Raynor Manufacturing Corporation says, "I've known Howard for many years. Prior to completing our most recent transaction, Howard called on me periodically, on my schedule and at my convenience. His persistence coupled with respect for my own schedule made it very easy to remain connected. During our last transaction Howard was extremely helpful, thorough, and very much in touch with the market. He provided accurate and thoughtful guidance throughout the process. We achieved a transaction that surpassed both my own and our company's expectations. In addition, he made the process enjoyable. I highly recommend Howard."
Michael D. Mahoney, CCIM, FRI, SIOR, and VP/ Canadian Broker says, "Howard recently served as my US counterpart on a sizable and complicated lease renewal transaction in Arizona. He was instrumental in formulating an arrangement that recognized the Landlord's needs, but more importantly, provided our client with an acceptable market-based rental structure that included redefining various cost elements in the lease. Howard is knowledgeable, organized, attentive to detail and persistent in creating workable solutions to seemingly unresolvable issues."
Education
Temple University, B.A. Biology
Transaction History
East Syracuse, NY - 1,700,000 SF
East Sherrill, NY - 1,035,000 SF
Winnsboro, SC - 626,548 SF
Eupora, MS - 585,000 SF
Leland, NC - 501,800 SF
Graniteville, SC - 453,807 SF
North Springfield, VT - 373,799 SF
Whitsett, NC - 348,141 SF
Kingman, AZ - 305,960 SF
Mexico, MO - 288,269 SF
Knoxville, TN - 277,525 SF
Saint Joseph, MO - 268,000 SF
Barnwell, SC - 242,824 SF
Muncy, PA - 235,000 SF
Duncan, SC - 197,779 SF
Elizabethton, TN - 191,520 SF
Effingham, IL - 190,938 SF
Muncy, PA - 190,800 SF
Columbus, KS - 187,178 SF
Bowling Green, KY - 184,000 SF
Brattleboro, VT - 167,000 SF
Burlington, KS - 162,500 SF
Barnwell, SC - 161,644 SF
Dyersburg, TN - 148,368 SF
Peterborough, NH - 144,000 SF
Savannah, GA - 142,500 SF
Lenoir, NC - 141,432 SF
Albemarle, NC - 133,550 SF
West Memphis, AR - 130,000 SF
Roanoke, VA - 128,795 SF
Salem, IL - 126,000 SF
Wellford, SC - 124,000 SF
Middletown, PA - 103,778 SF
Strategic Clients
ATK
Bendix
Cascades Tissue Group
Cavco Industries Inc.
Crawford Metal Corporation
DAK Americas
EFCO Corp
ESCO Technologies
Gerresheimer
Goulston Technologies
Grizzly Industrial
Kimball Midwest
Konica Minolta
Krispy Kreme
LKQ Corporation
Nexans
Oldcastle
Panasonic
Raynor Manufacturing
Sealed Air Corporation
Theragenics Corporation
Vishay Intertechnology